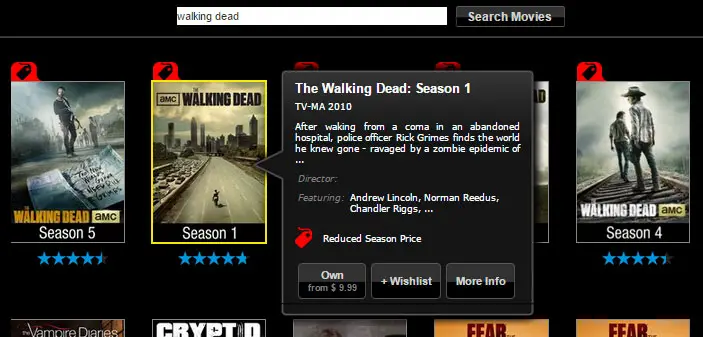 If you're looking to get digital copies of The Walking Dead episodes, now might be the time as Vudu is selling seasons in HD/HDX quality for as low at $9.99.
Not to give you the bait-and-switch, but the $9.99 deal is only for Season 1, which, if you're a 'Walking Dead' fan you already know is just six episodes.
But Vudu has also got Season 2, Season 3, and Season 4 on sale for $19.99 — with savings of up to 59% off their regular prices.
Just to give you a refresh, Season 2 has thirteen episodes, while Season 3 and Season 4 have sixteen episodes.
They've also got Season 5 (sixteen episodes) available in HD/HDX at the regular price of $29.99.
Jump over to Vudu to check out the sale. Or, catch more news about Vudu on our dedicated channel.
Vudu is headquartered in Sunnyvale, CA. Their parent company is Walmart.