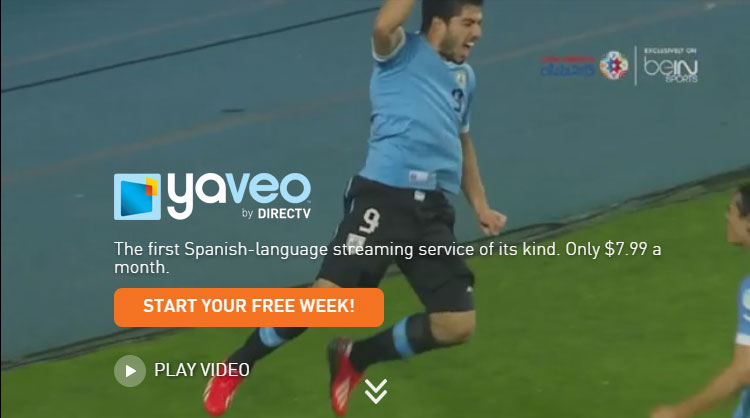 DirecTV's over-the-top Spanish-language service Yaveo is now available on the Roku platform, including Roku and Roku TV streaming media players, and the Roku Streaming Stick. Subscriptions to Yaveo cost $7.99 per month (no long-term contract required), and include thousands of hours of Spanish-language TV shows, movies and other content from the U.S., Latin America and Spain.
Live channels that come with the subscription to Yaveo include AYM Sports, beIN SPORTS en Espanol, Cine Sony Television, HOLA! TV and LAS.
Sports programming includes live-streams of the top European soccer leagues, as well as baseball and wrestling from Mexico and the Caribbean.
Spanish-language originals available on Yaveo are provided by Univision, Telemundo, Caracol and Tr3s, as well as dubbed U.S. favorites from Cine Sony Television, Nickelodeon and MTV, among other channels.
"Yaveo is a significant addition to our International channel offering and provides our Spanish speaking customers with an incredible breadth of live and On-Demand Spanish-language content across a number of entertainment genres,"  said Ziba Kaboli-Gerbrands, director of Content Acquisition for Roku.
Yaveo subscribers can also access the service on PCs, tablets, smartphones, and the Xbox 360.
The Yaveo service is only available in the United States (excluding Puerto Rico and US Territories).