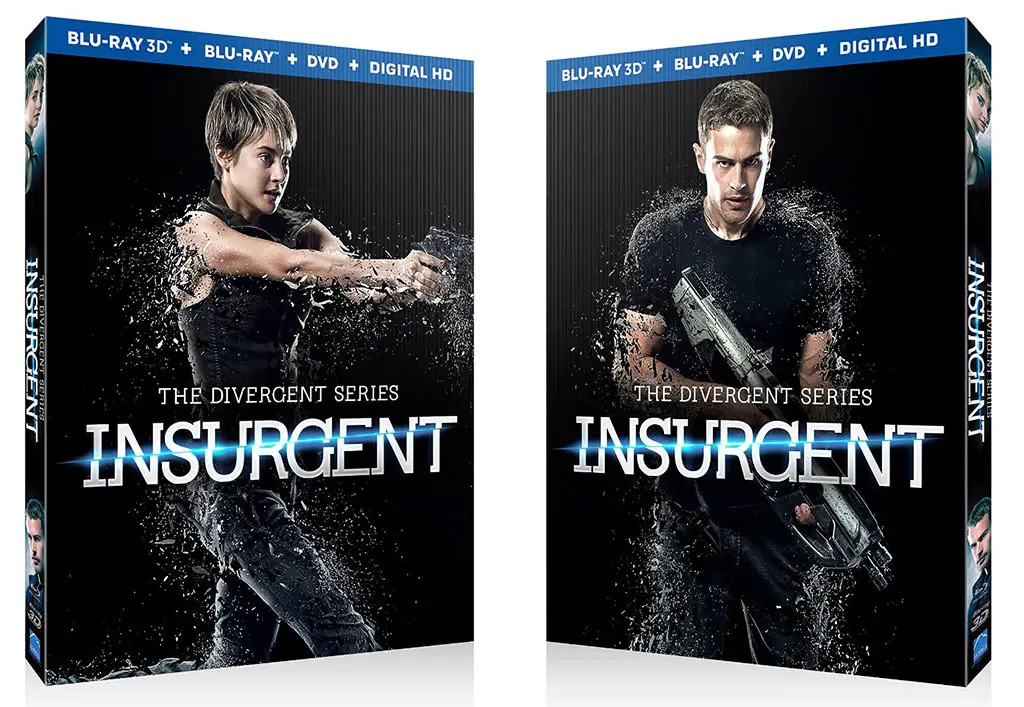 "The Divergent Series: Insurgent" was just released to Blu-ray Disc and DVD this week, and right now Amazon has got the 3-Disc edition from Lionsgate on sale for just $19.99 — that's $20 off the MSRP of $39.99.
Why is this edition priced so high in the first place? The 3-Disc set includes four different formats: Blu-ray 3D, Blu-ray, DVD, and Digital HD copy redeemable through UltraViolet.
There are also four hours of bonus material including audio commentary, several featurettes, and the Blu-ray exclusives "Insurgent in Style" and "Simulations: the Next Level."
What's more, the special edition includes special lenticular packaging where you can flip between the characters Tris and Four (a variation from the 1-Disc Blu-ray edition).
Head over to Amazon to pick up Insurgent (3D Blu-ray, Blu-ray, DVD, Digital HD)
 for $19.99.