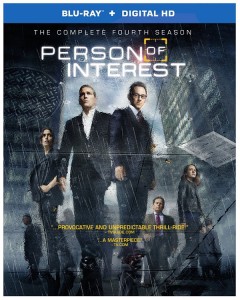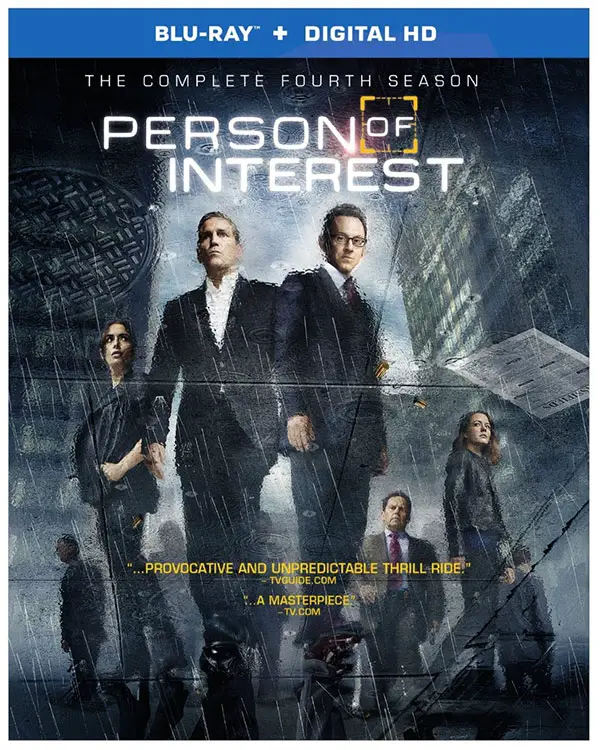 Warner Home Video will release the fourth season of the CBS television series Person of Interest on August 11, 2015. The 4-disc set will contain all 22 episodes of the show, along with two new featurettes: "Person of Interest: The Future of A.I." and "Saying Goodbye to a Friend."
The boxed set also includes footage from the 2013 Comic Con Panel, as well as a gag reel and digital comic of each episode. Redemption codes for digital copies of each episode through UltraViolet are also provided on the Blu-ray edition only.
Person of Interest: The Complete Fourth Season on Blu-ray Disc is formatted in 1080p at 1.78:1 aspect ratio. Audio is provided in English DTS-HD Master Audio 5.1 (Spanish Dolby Digital 2.0).
Person of Interest was created by Jonathan Nolan and stars Jim Caviezel, Kevin Chapman, Taraji P. Henson, Michael Emerson, and Amy Acker among the cast.
Person of Interest: Season Four Blu-ray Bonus Material:
Person of Interest: The Future of A.I. – Show runners Jonathan Nolan and Greg Plageman "geek out" and discuss the evolving landscape of Artificial Intelligence , its use in Person of Interest, and how it affects creative decisions on the show.
Saying Goodbye to a Friend – Cast and creators discuss a character's departure and the impact it has on the show as well as the Person of Interest team
Bear on Set: A day in the life of Boker the Dog, who plays "Bear,", the team's "adopted" dog and always a fan-favorite • Episode commentary by series star Michael Emerson
2013 Comic Con Panel
A digital comic based on each episode
Gag Reel
Person of Interest: Season Four DVD Bonus Material:
View From the Machine: 24 Hours Behind Person of Interest Featurette
Relevance – Episode 222 (Season Finale) Commentary
Gag Reel