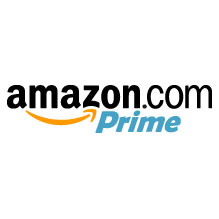 Amazon will launch two dramatic pilots on the Amazon Instant Video platform for consideration of a full series production to launch on Prime. The pilots, titled "Casanova" and "Sneaky Pete," will first be available in the US, UK and Germany starting Friday, August 7th on Amazon Instant Video.
The pilots will be available to watch online at Amazon.com/AIV or through the Amazon Video app for TVs, smartphones, tablets, and other connected devices. As with previous pilots on Amazon, viewers will be able to rate and comment on the pilots.
From Amazon's press release:
"Casanova chronicles a little-known period in the life of one of 18th century's most famous playboys. Exiled from his beloved Venice, renowned playboy Giacomo Casanova (Luna) flees to Paris at the dawn of the Enlightenment in hopes of putting his reputation behind him. But old habits die hard, and temptation is everywhere as Casanova finds a wealth of new opportunity…and trouble."
"Sneaky Pete revolves around a con-man (Ribisi) who, after leaving prison, takes cover from his past by assuming the identity of his cellmate, Pete. He moves in with Pete's unsuspecting family and is roped into the family's bail bond business. In order to keep the charade up, he plays the part of a skip tracer, taking down criminals worse than himself—and discovering a family life he's never had."
Read more Amazon Instant Video news.