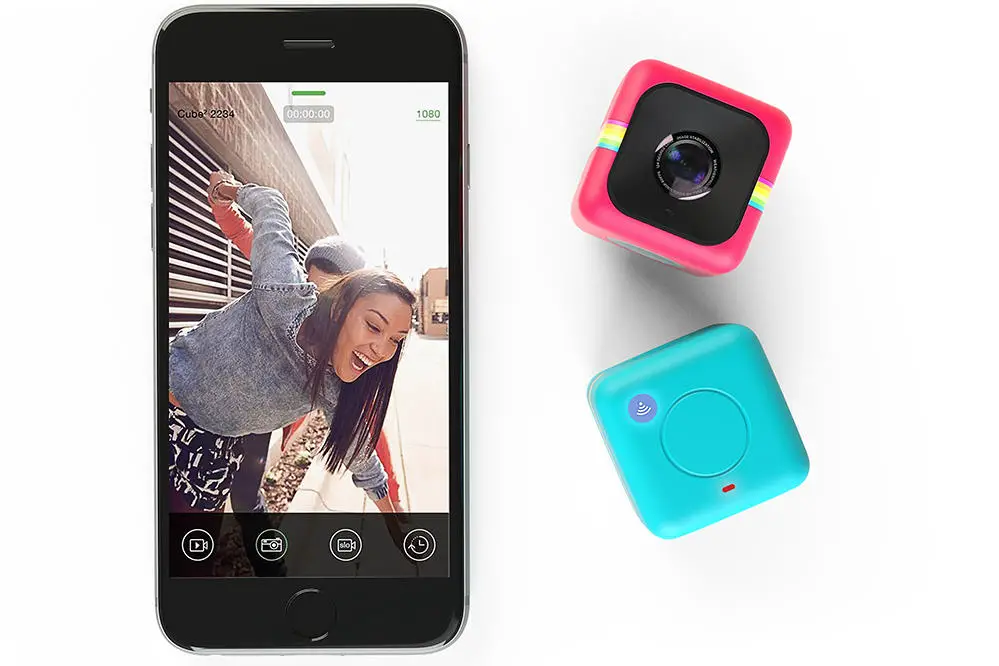 Polaroid's lineup of colorful Cube cameras were on full display at CES 2015, but one criticism of the tiny cam was that it has no viewfinder to see exactly what you are doing (a hark back to the age of mirror-less film cameras and the sometimes surprising resulting images). While the camera has room for a 35mm lens, micro USB slot, SD card slot, and on/off button, there just isn't enough space on the tiny, 1.4″ square device for a viewfinder.
But that changes with the Cube+, Polaroid's next iteration of the Cube that will include built-in WiFi. Why is this a significant improvement? Not only will you easily be able to transfer video files from the Cube to an Android or iOS device over a WiFi network, you'll be able to see what is being recorded live by using a smartphone or tablet as an external viewfinder.
By the way, the Cube (and Cube+) shoots 1080p video, captures a 124-degree image with the wide-angle 35mm lens, and also records sound with a built-in microphone. Battery time is rated up to 90 minutes on a full charge.
The Polaroid Cube+ will be released in the US this August with a price tag of $149.