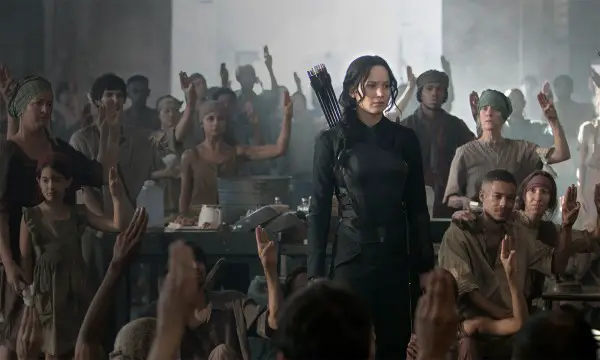 Those of you who subscribe to EPIX through a cable or satellite TV service provider will be able to watch The Hunger Games: Mockingjay – Part 1 when it makes its television premiere on Saturday, July 25th at 8PM ET/PT, 7C.
In addition, to Mockingjay – Part 1, an encore presentation of The Hunger Games: Catching Fire will be presented immediately before at 5:30PM ET/PT, 4:30C.
The film will be available across the EPIX viewing platform that includes On Demand access and viewing on Android and iOS mobile devices through the EPIX app.
Subscribers can also watch EPIX online through a browser at the EPIX website after authenticating a TV service provider. Unfortunately, neither Comcast nor DirecTV subscribers can authenticate the service through browsers or apps at this time.
The Hunger Games: Mockingjay – Part 1 was released early to Digital HD on February 17th, 2015, followed by Blu-ray and DVD on March 6th.
The Hunger Games franchise has grossed over $2.3 billion at the worldwide box office, and alone The Hunger Games: Mockingjay – Part 1 has grossed more than three quarters of a billion dollars worldwide.