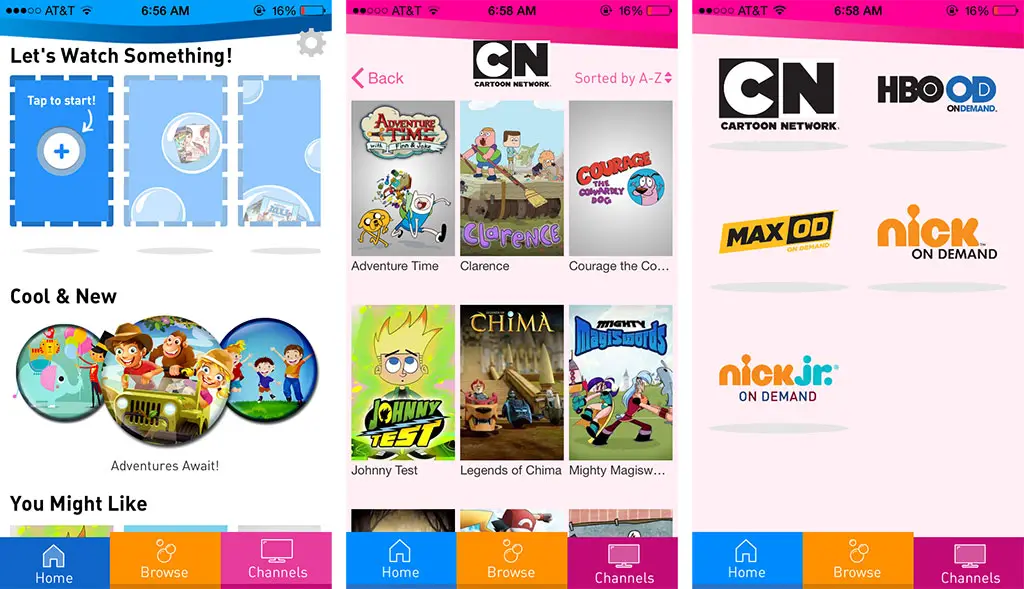 DirecTV has launched the DIRECTV Kids App for Apple iOS devices including iPad, iPhone and iPod touch. Based on ratings appropriate for kids aged 5-10, the free app offers a selection of kid-friendly movies and TV shows from networks such as Cartoon Network, HBO, Nickelodeon, and Sprout.
The app also incorporates ratings and reviews from the non-profit group Common Sense Media, so parents and kids alike can know more about the shows they watch.
Another feature of the app is the ability to watch content anywhere, even while away from home. This does not include live programming though, as the app is only offering on demand content at this time.
Upon set up, kids and parents can choose a theme for the app, and choices can be made from large kid-friendly buttons that are genre-specific.
We tested the app on an iPhone 5s with iOS 8.1.3 and it crashed after only two interactions, and kept crashing intermittently even after restart. We also tested on an iPhone 6 Plus running iOS 8.2 and the app crashed immediately upon startup. After restarting, however, the app seemed to stabilize.
While the initial version the DIRECTV Kids App has some problems, once the bugs are fixed and more content is added, the app will be a much safer solution for kids than the full DIRECTV App.
DirecTV didn't mention whether or not an Android version of the app is in the works.