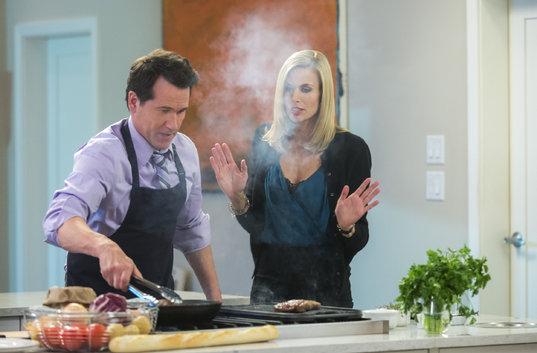 Starting today, DirecTV subscribers can get nine additional HD channels through May 20th at no charge. The suite of channels make up the HD Extra Pack, an add-on package that costs $4.99 per month, and includes networks such as HDNet Movies, MGM HD, Palladia HD, and Sony Movie Channel HD.
During the preview period, it happens that subscribers will be able to catch the premiere of Gourmet Detective on Hallmark's Movies and Mysteries (Ch. 565), airing on Saturday May 16 at 9 p.m. ET/PT, 8 p.m. Central.
Over the weekend, Sony Movie Channel will be playing Resident Evil franchise films, IFC will broadcast the classic comedy Fast Times at Ridgemont High, HDNet Movies will air the crime thriller Se7en, and Palladia will present V Fest 2014 with artists such as Justin Timberlake, The Killers, and Sam Smith.
DirecTV is also offering three months free for those who subscribe to HD Extra Pack.
HD Extra Pack Preview, May 14 – May 20, 2015
HDNet Movies
Hallmark Movies & Mysteries HD
MGM HD
Sony Movie Channel HD
Universal HD
Smithsonian HD
Crime & Investigation HD
Palladia HD
Sony Movie Channel HD
Get more DirecTV News on our dedicated channel.