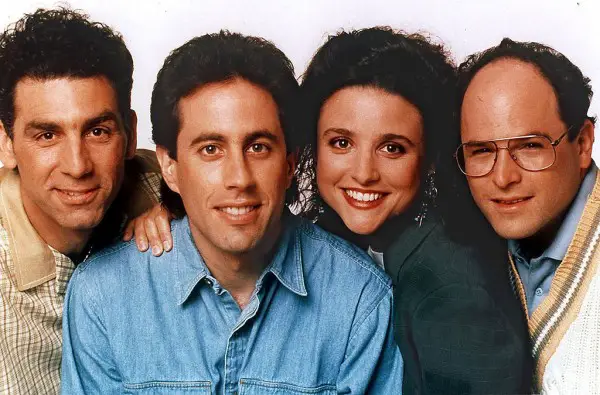 Hulu announced a new deal today with Sony Pictures Television that gives exclusive subscription video on-demand (SVOD) rights to distribute all episodes of Seinfeld. The deal with Hulu marks the first time the long-running series will be available in  on demand through a subscription-based service, and will start streaming this June.
At the same time, Hulu has announced a multiyear deal with AMC that includes exclusive SVOD rights to new and upcoming primetime scripted comedy and drama series from AMC, IFC, BBC America, Sundance TV and WE tv. Also part of the deal, The Walking Dead companion series Fear the Walking Dead will stream exclusively on Hulu.
"There's no question that Seinfeld has played a major role in TV history, which is why we cannot wait to make all episodes of the series available to stream for the first time ever on Hulu," said Craig Erwich, SVP, Head of Content, Hulu.
"AMC Networks has been the original home of some of the most popular shows in the history of online streaming, and we are excited about this new partnership with Hulu," said Ed Carroll, Chief Operating Officer, AMC Networks.
The news comes just a day after Hulu and Cablevision announced the MSO would be offering Hulu's subscription streaming service to Optimum customers.