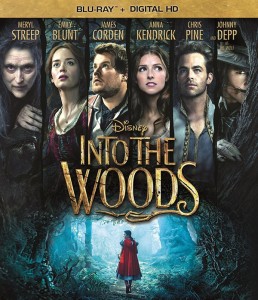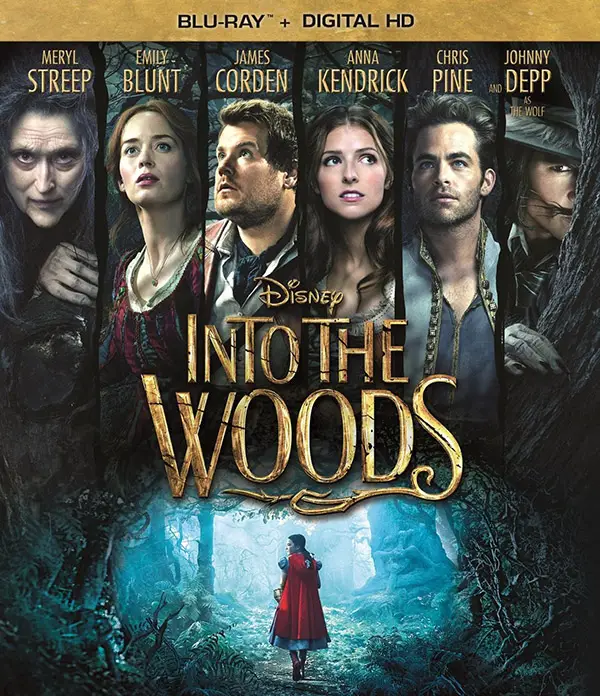 If you've been browsing on any Web sites today you've probably already found out The Hobbit: The Battle of the Five Armies is now available on Blu-ray Disc. Although the film had been previously released to digital format, there are exclusive editions from Best Buy and Walmart that are unique to the packaged formats, as well as the Blu-ray 3D edition for those with 3D TVs. The Blu-ray combo edition packages two Blu-ray Discs, a DVD, and a Digital HD copy with UltraViolet partners.
In addition to the third film in 'The Hobbit' trilogy, Warner Bros. has also released The Hobbit: Motion Picture Trilogy with all three theatrical versions of the films. UltraViolet copies are also included in the trilogy collection.
Disney's Into the Woods starring Anna Kendrick and Meryl Streep is also now available on Blu-ray Disc in a combo pack that includes a Digital HD copy with iTunes.
And, Oscar-nominated Unbroken has been released to disc formats. The Blu-ray Combo from Universal includes copies of the film on Blu-ray, DVD, and  Digital HD through either iTunes or UltraViolet.
Those are our top picks for the week. See the list below for more new Blu-ray, DVD, and Digital HD movie and TV show releases.
New Blu-ray, DVD, & Digital HD, March 24th, 2015
The Hobbit: The Battle of the Five Armies [Blu-ray, DVD, Digital HD w/iTunes, UltraViolet]
Into the Woods [Blu-ray, Digital HD w/iTunes]
Unbroken [Blu-ray, DVD, Digital HD w/iTunes, UltraViolet]
Monster High: Haunted [Blu-ray, DVD, Digital HD w/iTunes, UltraViolet]
The Hobbit: The Motion Picture Trilogy [Blu-ray, DVD, Digital HD w/UltraViolet]
Muddy Wolf at Red Rocks [Blu-ray, DVD]
Miley Cyrus: Bangerz Tour [Blu-ray, DVD]
Fast & Furious 1-6 Collection – Limited Edition [Blu-ray, Bonus DVD, Digital HD w/UltraViolet]
Song One [Blu-ray, DVD]
A MusiCares Tribute To Paul McCartney [Blu-ray]
The Sure Thing – 30th Anniversary Edition (1985) [Blu-ray, DVD]
The Beyond – 3 Disc Collector's Edition [Blu-ray]
Gone With The Pope [Blu-ray, DVD]
The Thin Blue Line [Blu-ray]
Digging Up the Marrow [Blu-ray, DVD]
Gates of Heaven/Vernon, Florida [Blu-ray, DVD]
John Ford: Dreaming the Quiet Man (Documentary Feature) [Blu-ray, DVD]
At War with the Army [Blu-ray, DVD]
Best Seller (1987) [Blu-ray, DVD]
Place to Place: Complete Collection [Blu-ray, DVD]
Cover Up (1949) [Blu-ray, DVD]
Convicts (1991) [Blu-ray, DVD]
End of Violence (1997) [Blu-ray]
Chattahoochee (1989) [Blu-ray, DVD]
Shout at the Devil [Blu-ray]