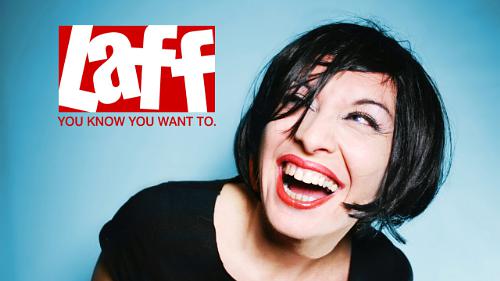 LAFF is an upcoming network with around-the-clock comedy programming that will launch on April 15, 2015. The network, owned by Katz Broadcasting, has announced Cox Media Group will carry the stations in cities that include Atlanta, Boston, Seattle, Orlando, Pittsburgh, Charlotte, and Dayton.
With a target audience of adults 18-49, LAFF programming will include off-network sitcoms and motion pictures. The network recently acquired distribution rights to over 800 episodes from shows such as "Ellen," "Empty Nest," "Night Court," "Grace Under Fire," and "The Drew Carey Show."
This is the third announcement from Katz about LAFF distribution in the US. The ABC Owned Television Stations will carry LAFF in New York, Los Angeles, Chicago, Philadelphia, San Francisco, Houston, Raleigh and Fresno.
The E.W. Scripps Company will launch LAFF on stations in Detroit, Phoenix, Tampa, Denver, Cleveland, Indianapolis, Baltimore, San Diego, Kansas City,Cincinnati, West Palm Beach, Buffalo and Tulsa.
LAFF will be carried by Cox Media Group stations WSB-TV in Atlanta (On Channel 2.3), WFXT-TV in Boston (25.3), KIRO-TV inSeattle (7.3), WFTV-TV in Orlando (9.3), WPXI-TV (11.3) in Pittsburgh, WSOC-TV in Charlotte (9.2) and WHIO-TV in Dayton (7.3).