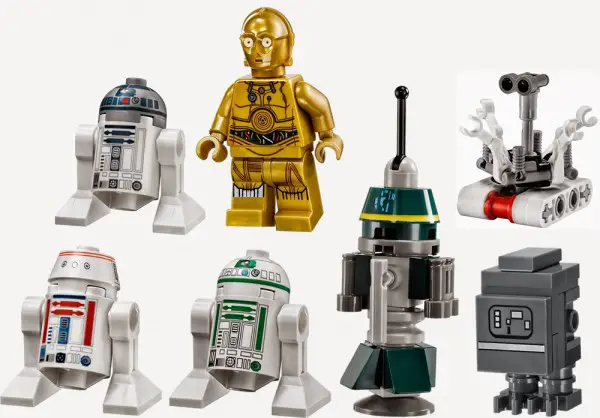 Disney XD has acquired the animated TV series LEGO Star Wars: Droid Tales, The LEGO Group announced today. In the deal, Disney XD acquired five 22-minute episodes of the upcoming series that re-tell the Star Wars saga with humour through the perspective of C-3P0 and R2-D2.
The series starts following the story of Star Wars: Return of the Jedi, when, while the droids are recapping tales of their adventures, they accidentally kidnapped and taken on a new adventure.
"LEGO Star Wars: Droid Tales gives us an opportunity to share highlights of the Star Wars story with a sense of humor and excitement that can only be conveyed through the LEGO brick," said Jill Wilfert, vice president of licensing and entertainment for The LEGO Group.
Disney XD already broadcasts Star Wars-franchise programming, with animated series Star Wars Rebels that is slated to air its 14th episode on Monday, March 2nd.
(LEGO Star Wars mini-figures pictured above. Copyright LEGO)