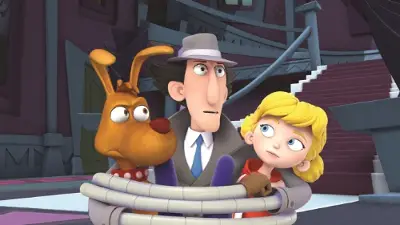 Netflix announced today they will be adding five new shows for kids. The animated series "Inspector Gadget" will be the first to hit the Netflix platform, launching exclusively in the U.S. in March with twenty six episodes. The series will release at a later date to international markets, including Latin America, the U.K, and France.
The new CGI animated series "Super 4" will follow "Inspector Gadget" when it launches in April exclusively on Netflix in the U.S.
Next summer, the live-action kid series "Some Assembly Required" will be available in all Netflix markets, except in Canada where the show already airs on the YTV channel.
And, in spring 2016 two additional animated series will launch on Netflix, including "Danger Mouse" initially in North America, Latin America, Nordics, Benelux, and Japan, and "Bottersnikes & Gumbles" exclusively on Netflix worldwide with the exceptions of UK and Australia where the show will release at a later date.