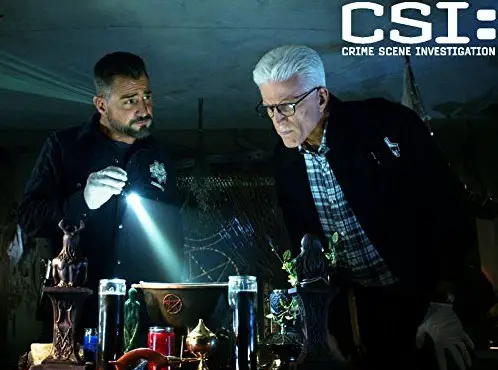 Fans of the original CSI series with Hulu Plus will soon be able to catch up on some missed or favorite episodes of the show, as Hulu will become the  exclusive subscription-based streaming distributor. This will be the first time the CSI series has ever been licensed to an SVOD service, and the multi-year deal with CBS includes all seasons of the show totaling over 300 episodes. The series is scheduled be added to the Hulu Plus on-demand library of titles in April, 2015.
Hulu also announced that when CSI lands on Hulu Plus, past seasons of CBS's Elementary will also be available exclusively on Hulu Plus.
CIS: Crime Scene Investigation stars George Eads, Robert David Hall, Marg Helgenberger, Ted Danson, and Laurence Fishburne among the extensive cast members who have appeared on the show throughout the series 15 years. The show was nominated for six Golden Globe awards including "Best Television Series – Drama" for the years 2001, 2002, and 2004.