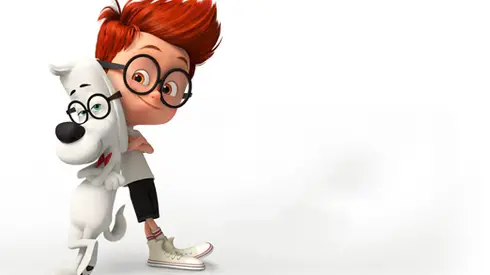 Netflix has just added the DreamWorks Animation production Mr. Peabody & Sherman to their lineup of streaming movies. The film stars Ty Burrell as the voice of Mr. Peabody, a genius dog who invents a time machine through which he and his human son travel to different historical periods. The film first released to theaters in March 2014, and was subsequently released to Blu-ray Disc, DVD and Digital HD last October. Mr. Peabody & Sherman is rated PG.
Other films recently released on Netflix include the thriller Blood Ties (2013) starring Clive Owen, the zombie movie Dead Snow: Red vs. Dead that was shot in both Norwegian and English, and the refreshing comedy Chef starring Jon Favreau and Emjay Anthony.
Newly-added TV series include Season 2 of "Bates Motel," Season 4 of the Starz Original Series "Spartacus," and five seasons of the Emmy award-winning MASH.
In other Netflix news, the company launched its service in Japan last week, and today in Cuba.