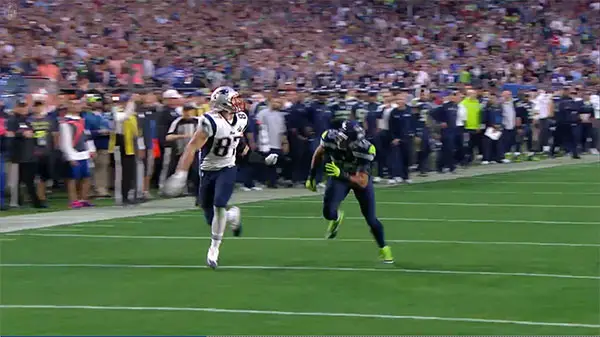 Football fans who want to get another look at Super Bowl XLIX can do so tonight, when NFL Network re-airs the game starting at  8 p.m. Eastern Time. Watch Tom Brady's first convincing drive that ended in an interception; Russell Wilson's equalizer seconds before half-time; and the last minute of the game that became the ultimate chess match between coaches Bill Belichick and Pete Carroll.
Verizon FiOS TV customers with the Premium or More Everything packages can also stream the re-broadcast on smartphones using the NFL Mobile app. (Super Bowl XLIX streamed exclusively for Verizon FiOS customers on smartphones.)
NFL Network can be found on AT&T U-verse (Ch. 1630 HD), DirecTV (Ch. 212 HD/SD), Dish Network (Ch. 154 HD/SD), Google Fiber (Ch. 30 HD/SD), Verizon FiOS (Ch. 588 HD), and most major cable TV service providers. (Check your local listings.)
Anyone interested in full access to every 2014 NFL game can also do so through  NFL Game Rewind, which gives subscribers the ability to watch games on multiple devices (PCs, tablets and smartphones) through July 31, 2015.