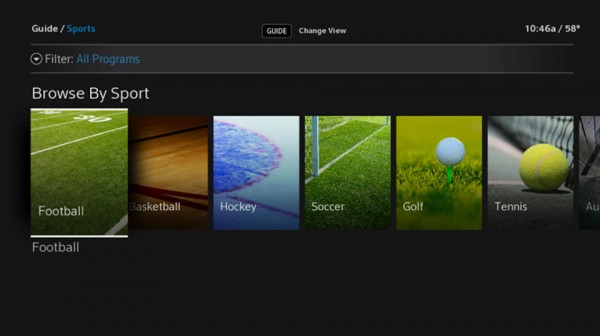 Comcast has made several improvements to the Xfinity X1 platform interface to improve user experience. One of the more visible changes can be found in the Sports Guide, were they've added "Browse By Sport" and "Events On Tonight" sections, the latter of which displays primetime content available between 7pm and 10pm.
The update has also added Live/Replay options in the guide search, so users can either jump to a game live or easily start it from the beginning if desired. In addition, users who have indicated their favorite teams will see more links related team events throughout the guide.
The new X1 update also adds a blue microphone icon with message "Listening…" to the on-screen notifications, letting users know when voice commands are being used with the X1 Remote app.
In addition, a Low Battery Notification has been added to the on-screen messages as well, letting users know it's time to replace the batteries in their remote control.
Comcast also says the Recently Watched feature has also been improved in terms of speed and response time.