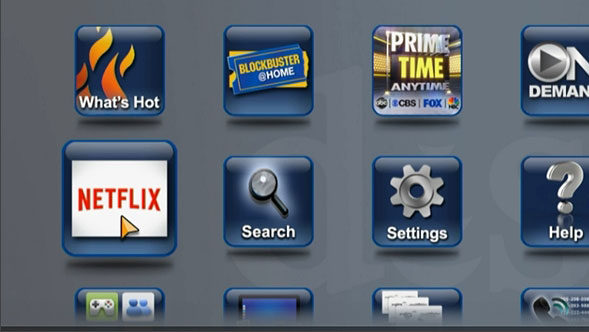 Netflix and Dish announced a new app that's integrated into the Dish Hopper Whole-Home DVR, making Dish the first major television service provider (and the first satellite TV provider) to offer access to Netflix through their own set-top box. The integration lets subscribers easily access Netflix without having to switch TV inputs to Smart TV platforms or other external devices such as Blu-ray players and game consoles.
The app is only available on second-generation Hopper DVRs, however, and a broadband connection is required. Dish says the app will roll out for Joey, Joey, Super Joey and Wireless Joey devices in the coming months.
"Pairing Netflix with Hopper represents the consolidation of two incredible video experiences," said Vivek Khemka, DISH senior vice president of product management.
Dish also expects to integrate Netflix titles into the Hopper's search functionality across live, recorded and Video On Demand programs sometime in the future.
Dish subscribers who don't have a Netflix account can easily sign up for one through the app for the Hopper DVR.