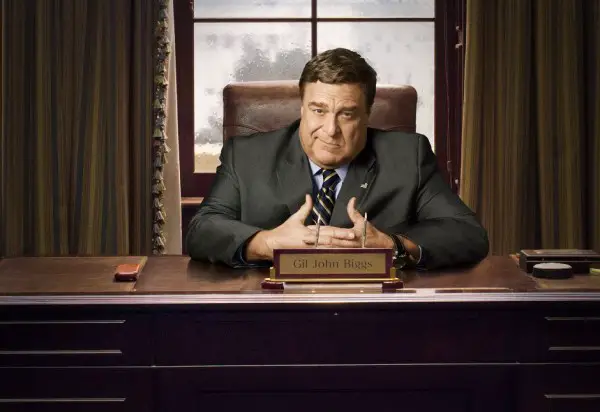 Amazon has added the entire 10-episode season of Alpha House to the Prime Instant Video service, giving subscribers the option to binge-watch the new season over the weekend, if desired. Seasons 1 and 2 of Alpha House are available in the US, UK and Germany. 
Special appearances this season include Bill Murray (Groundhog Day), Penn & Teller's Penn Jillette, Andy Cohen (Watch What Happens Live), Matt Lauer (Today Show), and U.S. Senators John McCain and Elizabeth Warren, among others.
"After eight months of hard work, we're proud to make Season Two available for viewers to savor in the weeks ahead," said creator Garry Trudeau.
Alpha House premiered on Amazon Prime Instant Video in November, 2013 along with the show Betas.