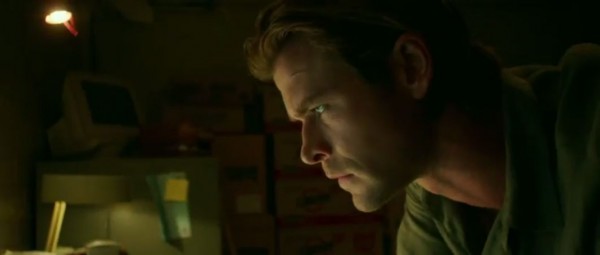 Universal Pictures has released the first trailer for the upcoming movie Blackhat starring Chris Hemsworth. If you're somebody involved or interested in cyber security, hacking, and action movies, the two-minute, thirty-second trailer might certainly catch your attention.
In Blackhat, created by Heat director Michael Mann, Hemsworth plays a convicted hacker who is pardoned under the terms he must uncover a cybercrime network. The hunt for the network extends to places such as Chicago, Los Angeles, Hong Kong and Jakarta.
At the end of the trailer, we can see Mann's influence in a particular street shootout reminiscent of the now classic scene in Heat. And, one can also find similarities to Mann's other recent films such as Collateral and The Insider.
Blackhat also stars Viola Davis, John Ortiz, and Wei Tang. The film is slated to hit theaters on January 16th, 2015 in the U.S.