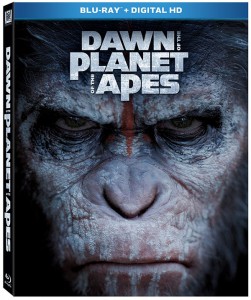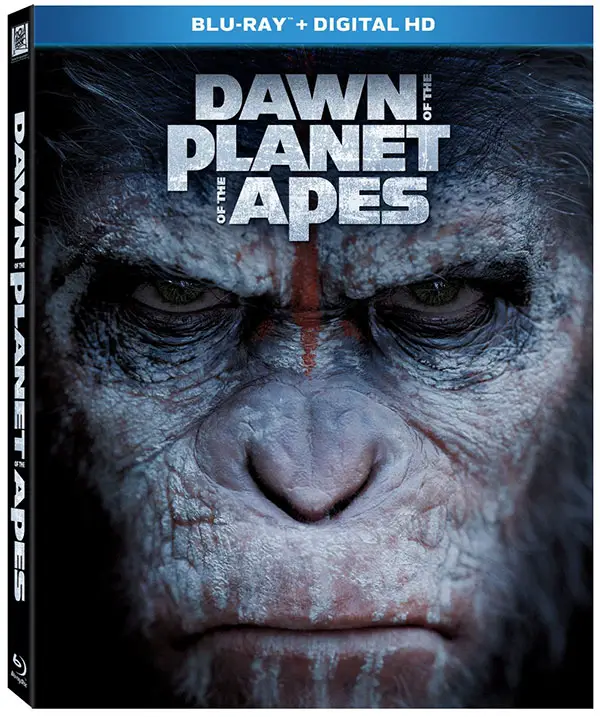 The 20th Century Fox movie Dawn of the Planet of the Apes is now available to pre-order on Blu-ray 3D, Blu-ray, DVD, and in digital format. On disc, the movie can be purchased in several variations that include a 2-Disc Blu-ray 3D combo edition, 1-Disc Blu-ray edition, and single-disc DVD. Both of the Blu-ray editions come with a Digital HD copy redeemable through UltraViolet.
There's also a special 'Caesar's Warrior Collection' with both Dawn of the Planet of the Apes and Rise of the Planet of the Apes in a 4-Disc set that comes packaged in a Caesar Ape Head with 32-page booklet, collectible character cards, and digital copies of the films. (See pic below.)
The film is also available to pre-order in Digital SD/HD formats from various digital vendors. Both Amazon and iTunes have the SD digital format priced at $13.99 and in HD at $14.99, while Vudu is taking pre-orders on Dawn of the Planet of the Apes in SD, HD, or HDX formats all equally priced at $14.99.
Pre-orders from Amazon come with a pre-order price guarantee: If the Amazon.com price decreases between your order time and the end of the day of the release date, you receive the lowest price.
Advertisement