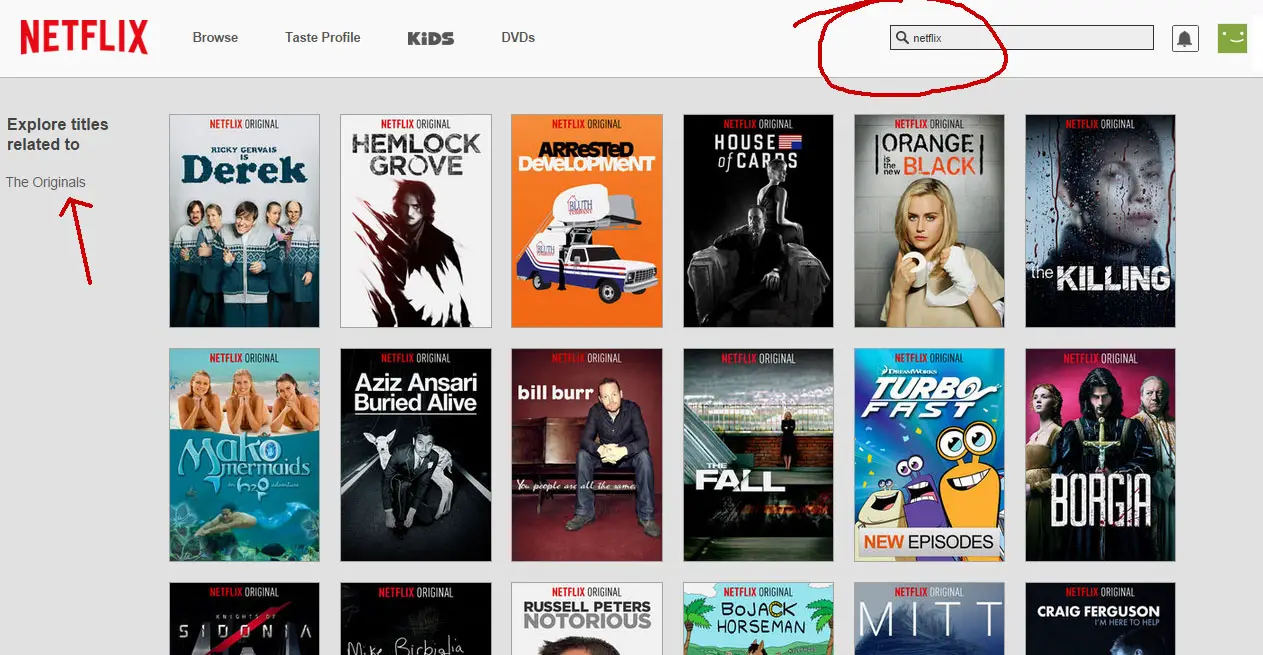 If you performed a search on Netflix.com within the last couple of days you may have noticed some changes in the results. For one, search now displays cover artwork for movies and TV shows in an easy to read grid that scrolls indefinitely. In essence, they've removed the Next and Previous page links to display results only in vertical format. In addition, once a search query is entered categories and suggested terms such as actors, directors and topics show up in the left hand column. If clicked, those "tags" will deliver different results in the main column.
But we found the new search results are not exactly perfected yet. For example, if you do a search for the term "comedies" you only get one result displayed. And, doing a search for the term "comedy" only displays twelve results. This is far less than you would expect from this popular genre. Furthermore, when doing a search for "comedy" the only related tag that shows up in the left column is "Stand Up Comedy." These search results hardly touch on the numbers of titles you get using the Browse button and selecting Comedies.
However, most search terms seem to be turning up great results. Type in "star trek" and you get a nice image grid of all the Star Trek titles Netflix has a license to stream. Searching for an actor such as "tom cruise" also nicely displays all available titles starring the actor.
What may be the most useful search improvement in Netflix's new search function on the website is the ability to find Netflix Originals by simply entering the search term "netflix." This brings up close to thirty titles that Netflix has either launched (House of Cards, Orange is the New Black) or taken over (such as the crime drama The Killing).