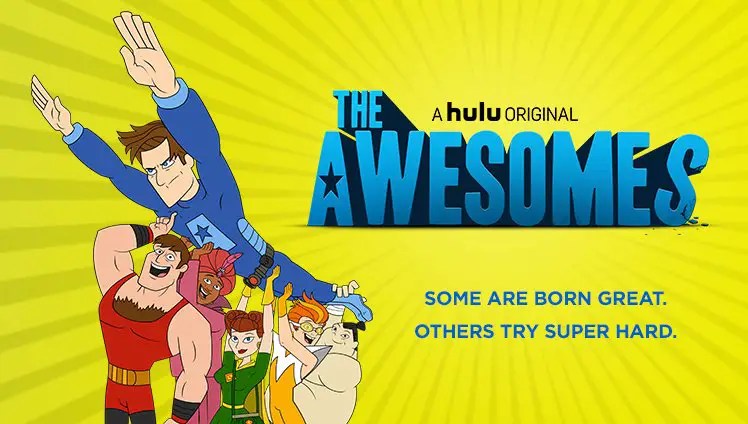 Hulu's original series "The Awesomes" has been renewed for a third season, the company announced. And although no further details were revealed, we can presume the third season will consist of 10 episodes to begin airing next summer. The second season of the animated series for adults, created by Seth Meyers and Mike Shoemaker, is in its third week after premiering on August 4th. The second season features new voiceover acting from Amy Poehler ("Parks and Recreation"), Will Forte ("Saturday Night Live"), Maya Rudolph (Bridesmaids) and Kate McKinnon ("Saturday Night Live").
"With a growing fan base from season to season and a cast featuring some of the funniest people on television, it was a natural decision for us to renew the show for a third season," Hulu Head of Originals, Beatrice Springborn, said on the Hulu Blog.
In "The Awesomes" the character Jeremy "Prock" Awesome attempts to put together a team of superheroes after his father "Mr. Awesome" retires and the old team is disbanding.
The show also stars Seth Meyers ("Late Night with Seth Meyers"), Ike Barinholtz, Bill Hader, Taran Killam, Rashida Jones, Paula Pell, Josh Meyers, Kenan Thompson, Bobby Lee, Steve Higgins, Emily Spivey and Bobby Moynihan.