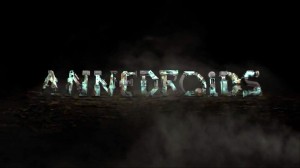 Amazon has added a new kids series to its lineup of originals on Prime Instant Video. Titled "Annedroids," the show is a live-action adventure series about a young scientist named Anne and her discoveries. The first seven episodes of "Annedroids" are available to stream to Prime members. Non-members are able to watch the first episode, titled "New Pals," at no charge.
According to producers, the series incorporates the STEAM fields of study that include science, technology, engineering, arts, and mathematics as inspiration for topics in the show. "Annedroids" is the third kids series to be released by Amazon, focused on children from the ages of four through seven.
"Annedroids" stars Addison Holley ("Daniel Tiger's Neighborhood") as "Anne," Adrianna Di Liello ("Stage Fright") as her friend "Shania," and Jadiel Dowlin as "Nick." Millie Davis ("Orphan Black") also provides voiceovers as the character "Pal."
"With Anne, kid audiences will meet a new type of role model, an aspirational character who loves nothing more than to get her hands dirty and create," said creator and executive producer J.J. Johnson.
This week, Amazon announced spending of over $100 million on original content compete with video rivals Netflix and Hulu. Other shows being produced by Amazon include the sci-fi/drama The After, the police show "Bosch," and two other kids series "Mozart in the Jungle " and " Transparent."