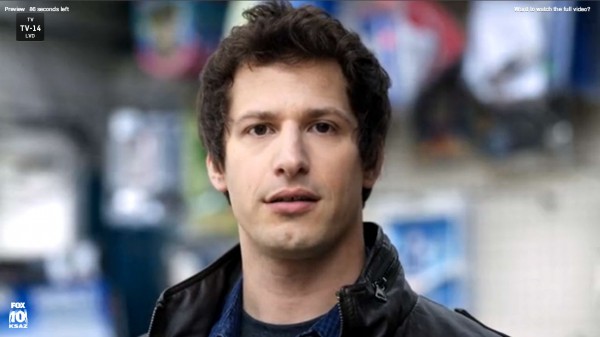 The Golden-Globe winning comedy Brooklyn Nine-Nine is now streaming Season 1 exclusively on Hulu. The season includes all 22 episodes of the show starting with the first "Pilot" episode and ending with the episode titled "Charges and Specs." As part of the FOX summer binge Hulu is adding 5 episodes at one time that non-subscribers can watch (with commercial interruptions). The latest five added, episodes 13-17, will be available 6/29- 7/5.
All episodes of previous Brooklyn Nine-Nine seasons are viewable with a Hulu Plus subscription ($7.99 per month), and current episodes are available the day after airing. Hulu Plus is streaming Brooklyn Nine-Nine in HD through Smart TV and Blu-ray Disc player apps, streaming media player apps, mobile phones and tablets app, and through internet browsers on PCs and Macs.
Brooklyn Nine-Nine stars Andy Samberg, Terry Crews, Melissa Fumero, and Stephanie Beatriz. The show was created by Daniel J. Goor and Michael Schur.
Get more Hulu news on our dedicated Hulu Plus channel.