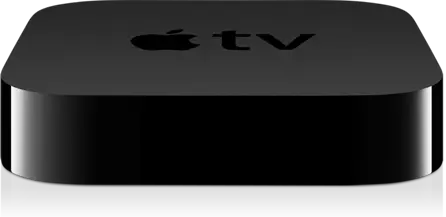 Apple has added 4 channels to the Apple TV lineup including ABC News (not to be confused with WatchABC), PBS Kids, AOL On, and Willow. The channels arrived in an Apple TV update yesterday, giving users additional options for the streaming media platform.
ABC News may be the biggest edition to the lineup, providing live local news updates and video from nine major ABC television stations including WABC in New York, KABC in Los Angeles, WLS in Chicago, WPVI in Philadelphia, KGO in San Francisco, KTRK in Houston, WTVD in Raleigh, KFSN in Fresno and Hearst station WISN in Milwaukee.
The channel also offers clips from popular shows such as "Good Morning America," "World News with Diane Sawyer," "Nightline," "20/20," and "This Week with George Stephanopoulos" are accessible 24/7. And, users have on-demand access to 50 years of historical footage from the ABC News Archives.
The ABC News app channel is also accessible without authentication with a TV username and password, as required by the WatchABC app.
PBS Kids, already available on Roku, gives users access to kid-friendly programming from PBS including Arthur, Sesame Street, and Wild Kratts. Unlike other apps, the content is accessible without providing a TV provider username and password, however an online account is required for activation.
AOL On provides video content from a variety of sources and topics, including national and international news, food, sports, travel, entertainment, and their popular "OMG"-labeled content.
Cricket-focused sports channel Willow TV has also been added to the Apple TV lineup. The channel provides broadcasts of cricket matches worldwide and is available through most TV providers including Bight House, Cablevision, Charter, Comcast, Cox, DIRECTV, DISH, Time Warner Cable, and Verizon FiOS.
Apple TV recently launched several new channels including A&E, History, and WWE. Here's a complete list of Apple TV channels currently available.