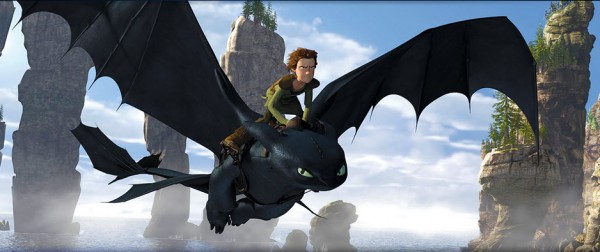 If you're scratching your head over whether to go see Dreamworks' How To Train Your Dragon 2, scratch no further. The animated flick manages to capture and expand the vivid, exciting world the first film introduced us to in 2010 with new dragons and old friends. Fraught with visual gags, mechanical wonders and delightful dragons, the fantastic romp may sound shallow, but the film's greatest strength is its emotional core.
Many films geared towards adults fail to tackle themes of love, loss and the challenges of growing up as elegantly as How To Train Your Dragon 2, and it's refreshing to see a movie geared towards kids that is just as engaging and endearing for older audiences. The bond of friendship between Hiccup and Toothless is a joy to watch, and provides endless thrills as Hiccup toes the line between exploration and youthful goofing off.
With a whopping 94% on Rotten Tomatoes, the biggest risk you're taking by seeing it is that once may not be enough. Fast paced, funny, and extremely charming, the only bad thing about this movie is the bad guy, and he's supposed to be that way. Look out Pixar, if Dreamworks keeps putting out films as high quality as this one, you may need to make room at the top.