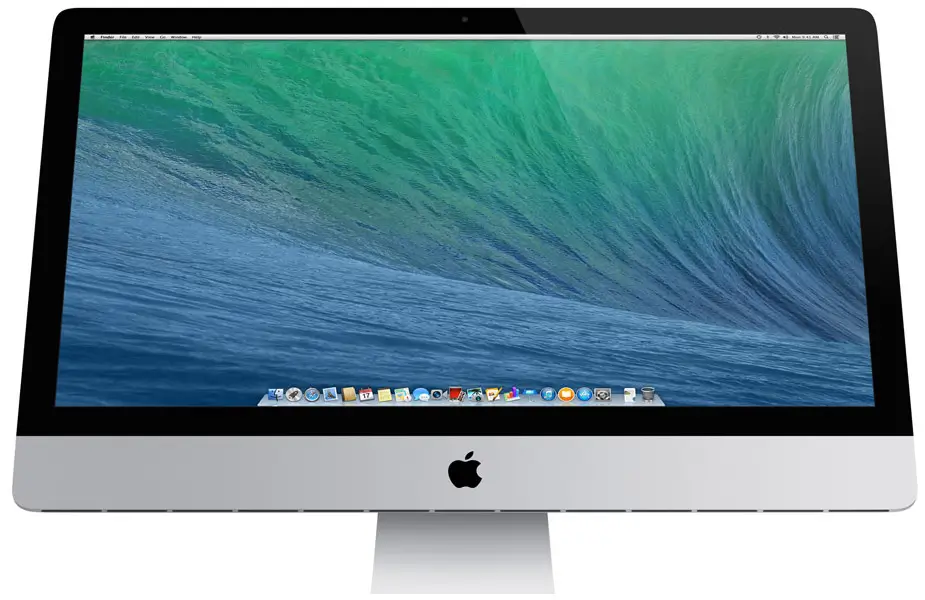 Apple has started shipping a new iMac 1.4GHz model that's $200 cheaper than the same-sized 2.7GHz model. The new iMac is base-priced at $1099, compared to $1299 (2.7GHz model) and $1499 (2.7GHz model).
Turbo Boost, included in all other models, provides up to 2.7GHz processing on a quad-core Intel Core i5 processor. Like other iMac models in its class, the new iMac screen measures 21.5-inches (diagonal) and features LED-backlit display with IPS technology. Resolution is 1920 x 1080 resolution with support for millions of colors.
Being the least expensive, the model only comes with a 500GB hard drive (however expandable to 1TB, 1TB Fusion Drive, or 256GB flash), compared with the 1TB hard drives included in the higher tier models.
8GB of RAM is included with the new iMac, but that's where it stops. Although all 21.5-inch iMac models come with 8GB, the other models are expandable to 16GB by using two 8GB chips in each slot (those models come stock with two 4GB chips standard).
The Intel HD Graphics 5000 graphics card is also slightly sub-par to the high tier models that incorporate Intel Iris Pro Graphics (2.7GHz model) or NVIDIA GeForce GT 750M with 1GB video memory (2.9GHz0).
The new 21.5-inch iMac also comes with a Magic Trackpad, Bluetooth 4.0, and 802.11ac Wi-Fi wireless.