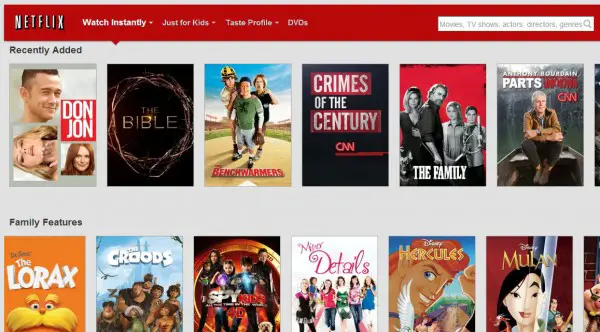 Netflix sent out an email this morning to inform customers of a rate increase from $7.99 to $8.99 for new members. The company says the $1 increase for the streaming video service plan will go towards the acquisition of new movies and TV shows for their digital library. However, current customers were promised a very generous extension of the $7.99 rate for two years. That's a lot longer than we expected, and guaranteed for as long as you stay on your current plan, according to Netflix.
Some of the new titles Netflix has added to the instant video service include Jobs, Don Jon, The Family and new episodes of Psych. The company says upcoming movies and TV shows include Star Trek: Into Darkness, Free Birds, Scandal, and Season 2 of Orange is the New Black.
Netflix offers two plans, both of which include streaming High Definition quality video. The $7.99 plan allows subscribers to watch Netflix on two screens at one time, while the $11.99 plan allows customers to watch 4 screens at one time.
Editor's Note: We're waiting to hear if there will be an increase on the $11.99 plan as well.