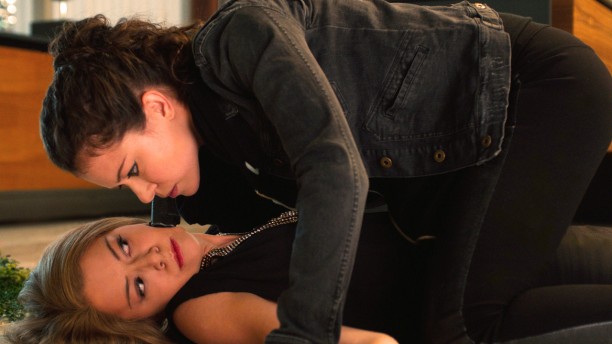 Orphan Black has often been described as the best show you're not watching, and rightfully so. Since debuting in March, 2013 on BBC America, Orphan Black has managed to get a lot of people talking through a dedicated fan base and favorable reviews from critics. Season 1 left viewers with quite a few questions, and hopefully Season Two will answer some of them.
For anyone who has never seen the show before, you're in for a surprise. It's hard to put into words what Orphan Black is all about, but show producer Graeme Manson probably described it best when he said, "It's a crazy, fast-paced clone conspiracy thriller and a long-arc mystery."
While television programs have attempted to tackle just about everything in recent years from time travel to mass murderers and even a drama show involving dinosaurs — clones are somewhat uncharted territory. By portraying the concept of cloning as if it were a modern science concept as opposed to science fiction, the show manages to find a unique identity in the crowded television landscape. It focuses heavily on the morality behind cloning humans and is well known for the diverse cast of characters that inhabit the world of Orphan Black. From a con-woman to an ex mercenary to an artist turned male prostitute, this is truly a group that can't be compared to anything else on TV.
The show had a very successful run with its 10 episode first season, and hope is that lightning will strike once again during Season 2. Orphan Black is poised to become this season's breakout hit and get a lot of people talking when it premieres April 19th on BBC America at 9:00 p.m. ET. If you want to get caught up on the show, BBC will be airing all 10 episodes of Season One throughout the day.
Contributing Author: Josh Foster