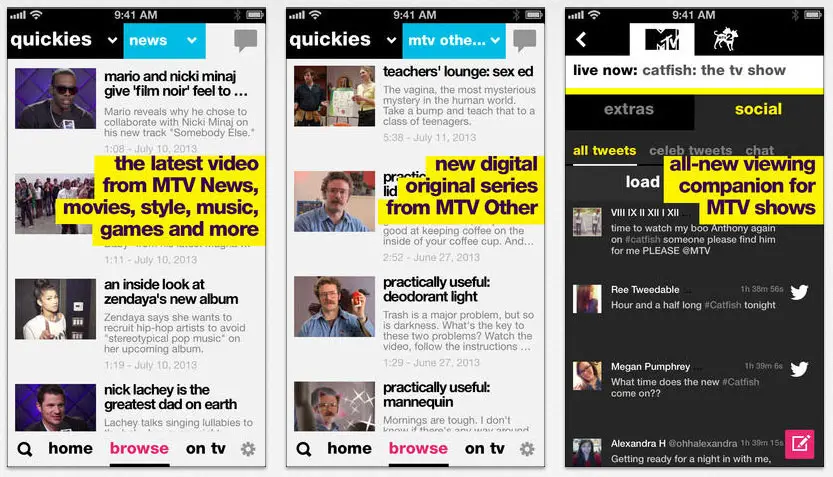 The MTV app for Apple iPhone, iPad, and iPod touch devices has undergone a major rehaul with improvements in the interface, additional content, and bug fixes.
Full episodes of MTV shows are available to watch on your Apple device, just by logging in with your TV provider username and password. There's also video content available to users who don't sign in, including sneak peaks, bonus content, exclusive media, and coverage of the MTV Video Music Awards, MTV Movie Awards, and other events.
Users can also access content from MTV's new digital series from MTV Other. 
The app features a viewing companion component that lets users interact during MTV show episodes, chat through Facebook, tweet with friends, take user polls, and get more information about TV series.
The version 2.3.2 app from Viacom is available to download free-of-charge from Apple iTunes.
The app was last updated in November, 2013, when access to new TV providers were added as well as several bug fixes.