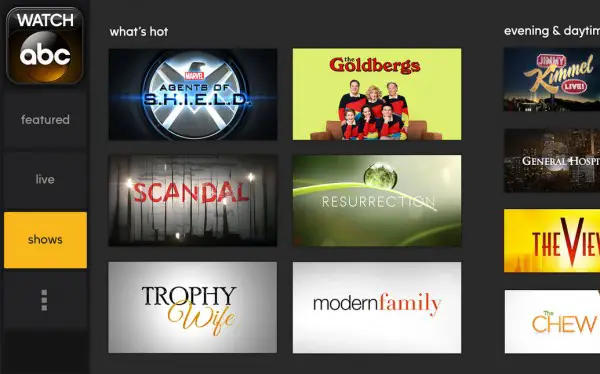 Dish and The Walt Disney Company have announced subscribers can now authenticate Disney's line of 'WATCH' products including WATCH ABC, WATCH ABC Family, WATCH Disney Channel, WATCH Disney XD and WatchESPN. The added service lets Dish subscribers access content from the Disney-owned networks on PCS & Macs, smartphones, tablets, gaming consoles and other connected devices at home or while away.
In addition, live streams of ABC are available New York, Los Angeles, San Francisco, Chicago, Houston, Fresno, Philadelphia and Raleigh-Durham. Live events and programming from ESPN, ESPN2, ESPN3, ESPNU, ESPNEWS and ESPN Deportes are also now viewable through Disney's website channels and mobile apps. ESPN Goal Line and ESPN Buzzer Beater will be available during their regular season broadcasts.
For those of you looking for access to Disney's WATCH Disney Junior, SEC ESPN Network and Longhorn Network, those authenticated services are expected to launch later this year.
Dish subscribers can use their username and passwords to gain access to the WATCH suite of products from Disney online or through mobile devices.
The Watch authenticated products come shortly after Dish and Disney signed a multi-year distribution deal that includes streaming linear and video on-demand content from ABC-owned broadcast stations: ABC Family, Disney Channel, ESPN and ESPN2, as part of an Internet delivered, IP-based multichannel offering.