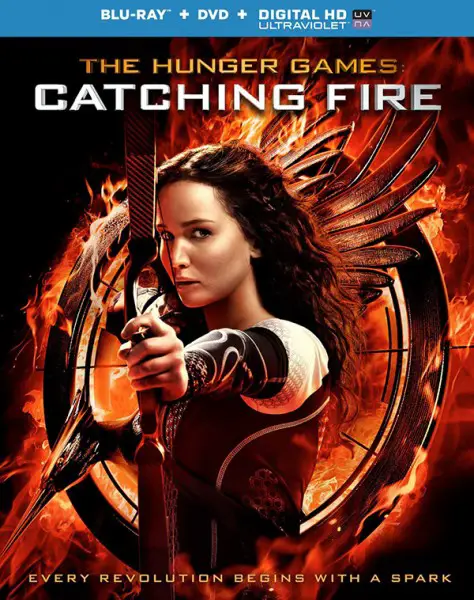 The Hunger Games: Catching Fire sold approximately 3.9 million combined Blu-ray and DVD units during its first weekend of release in North America, Lionsgate announced. And, Blu-ray Disc accounted for 50% of all packaged media sales compared to 35% of the first Hunger Games film. In terms of digital sales, the company did not reveal exact numbers but claims a 40% increase in opening weekend sales over The Hunger Games.
The Hunger Games: Catching Fire released to digital formats and packaged media last Friday, March 7, 2014.
Digital availability of the film reached almost 20 platforms, including Amazon Instant Video, Apple iTunes, Best Buy's CinemaNow, Comcast Xfinity, Google Play, Sony Entertainment Network, Verizon FiOS, Vudu, and Xbox Live, among others.
"This is a monster opening and a tremendous result for the second film in a franchise, underscoring the enormous momentum ofThe Hunger Games films," said Ron Schwartz, Lionsgate President and General Manager of Home Entertainment Sales & Distribution. 
The Hunger Games: Catching Fire has grossed $424 million at the North American theatrical box office, which is the tenth highest-grossing domestic release of all time. The release marks the first time two installments of a franchise grossed more than $400 million at the domestic box office.