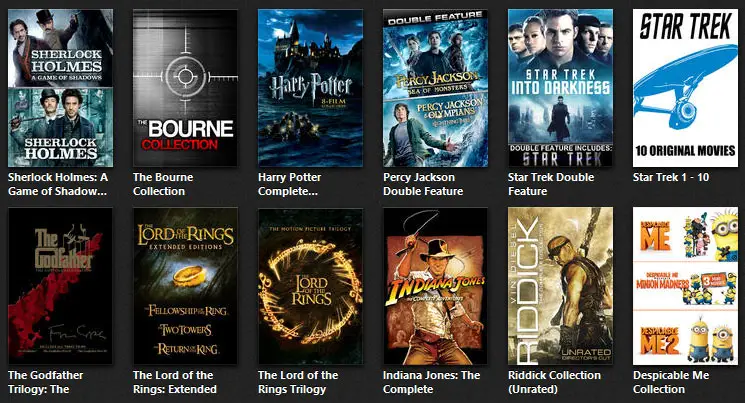 If you haven't gotten around to digitizing all your Star Trek films, here's a great time to acquire the 10 original movies (pre-director J.J. Abrams) for just $49.99. The ten titles, dated from 1979 – 2002, are available to download in HD quality amounting to 41.2 gigabytes of memory. Of course, you can always access the films on-demand once you have already purchased the bundle. Or, if you're short on hard drive space the movie bundle is also offered in Standard Definition (SD) totaling 17 gigabytes.
The 10 original Star Trek films include Star Trek: The Motion Picture, Star Trek II: The Wrath of Khan, Star Trek III: The Search for Spock, Star Trek IV: The Voyage Home, Star Trek V: The Final Frontier, Star Trek VI: The Undiscovered Country, Star Trek VII: Generations, Star Trek VIII: First Contact, Star Trek IX: Insurrection, and Star Trek X: Nemesis.
The iTunes Limited-Time Sale also offers other movie franchise bundles, but none are as extensive or cost effective as the Star Trek bundle that works out to approximately $5 per movie — in High Definition (1080p) quality.
Other movie bundles on sale for a limited time include the Harry Potter Complete Collection for $59.99 (8 films), The Lord of the Rings: Extended Editions Bundle for $29.99 (3 films), Indiana Jones: The Complete Collection for $39.99 (4 films), and The Godfather Trilogy: The Coppola Collection for $19.99 (3 films), among others.