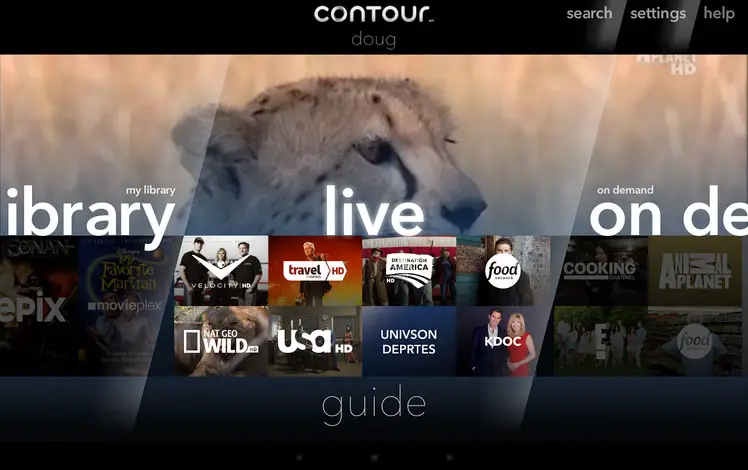 Cox Communications has expanded its Contour TV system to several Android devices including the Google Nexus, Samsung Galaxy Tab 2, Samsung Tab 3, and Samsung Note tablets. Using a tablet, customers get a unique guide interface that makes programming recommendations based on the upon viewing habits of up to seven users. The Contour TV app (now available to download for free at the Google Play Store), also lets you remotely access the guide, set recordings, share programming with friends via Facebook, and view some television programming remotely via network apps.
When Contour TV first rolled out we did a hands-on review of the whole system. However, at the time it was only compatible with the Apple iPad. Cox also promises to add support for some smartphones sometime in Q1 2014. The Contour TV system boasts the ability to record up to six shows in HD at the same time to the 2TB Cisco-brand HD DVR.
"Having TV content accessible on a second screen truly enhances and personalizes the TV experience," said Len Barlik, Executive Vice President and Chief Product Officer.