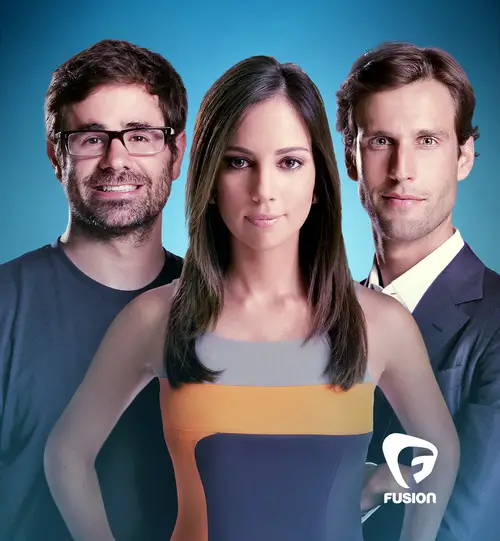 Tonight at 6:57 PM Eastern, ABC & Univision will launch the new 24-hour TV channel Fusion with the goal of attracting millennials (18-34 year-olds who don't view much live television) to watch live TV. The channel is aimed more specifically at a growing population of young Latinos, and will be a "news, pop-culture and satire TV and digital network." While the main genre of the channel will be news, show host Alicia Menendez says the content is "going to be very light, and it's going to be very fun, even when we're tackling serious topics."
Univision is a leading Spanish-language network, but Fusion content will mainly be spoken in English, targeting young Latinos who watch English-language movies and TV shows. The channel also hopes to add value to already existing news topics. Millennials (and most of us who are connected), are already getting the day's headlines via Twitter feeds, Facebook, and other online media outlets on mobile devices. Fusion plans to add value to those headlines with comedy sketches and commentary on the day's headlines.
Upon launch, Fusion will be available in over 20 million homes nationwide through AT&T U-verse Cablevision, Charter, Cox, Google Fiber, and Verizon FiOS TV. (Check your local listings.) Several of the shows Fusion will launch with include "Alicia Menendez Tonight," "America with Jorge Ramos", "Open Source," and "The Morning Show."
This morning, you may find ABC and Univision promoting the new channel with clips from Fusion's "The Morning Show."  Tonight, Fusion will broadcast interviews with President Barack Obama and Republican Senator Ted Cruz.
Fusion will be broadcast in 720p (HDTV) and 480i (SDTV).