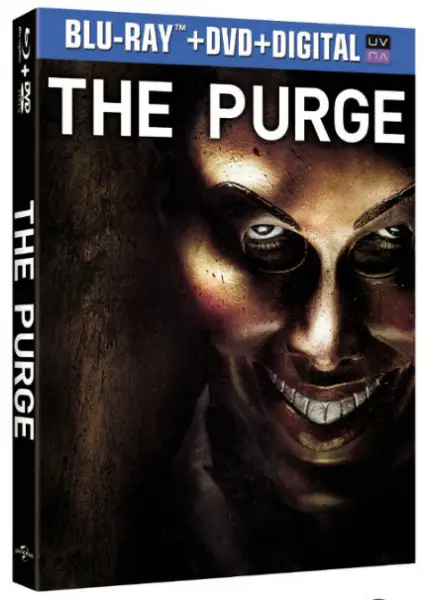 Universal Studios Home Entertainment has announced the release date for The Purge on Blu-ray Disc and UltraViolet. The Blu-ray Combo Pack, which also includes a DVD and Digital Copy, will hit shelves on October 8, 2013. The Purge stars Ethan Hawke (Insidious, Training Day) and Lena Headey ("Game of Thrones") in the horror/thriller written and directed by Assault on Precinct 13 screenplay writer James DeMonaco.
In addition to the feature film in four formats (Blu-ray, DVD, UltraViolet, and Digital Copy) the edition also contains the bonus "Surviving The Night: The Making ofThe Purge" — a behind-the-scenes featurette about the inspiration and making of the film. The bonus also contains interviews with Ethan Hawke, Lena Headey, Adelaide Kane, Max Burkholder and Edwin Hodge.
The Blu-ray Disc is formatted in widescreen aspect ratio 2.35:1, with DTS-HD Master Audio 5.1 surround sound. MSRP is set at $34.99 for the Combo Pack.
Pop open the press release below for more details.