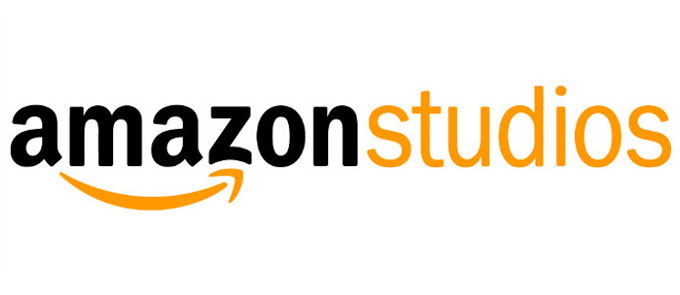 Given the success of Amazon Studios' previous set of show pilots that utilized customer feedback to determine which titles would be developed into full series, Amazon has given the greenlight to another 5 pilots. The shows, geared towards children ages 6-11, will be available for free viewing on Amazon's Prime Instant Video and LOVEFiLM in the UK later this year and into 2014. The greenlit titles include Gortimer Gibbon's Life on Normal Street, Grid Smasher, Hard-Boiled Eggheads, The Jo B. & G. Raff Show, and Wishenpoof!. (See descriptions below.)
"I've been dreaming up funny adventures for Gortimer Gibbon for as long as I can remember and it's incredibly thrilling to be working with Amazon to bring these tales to life," said David Anaxagoras, creator of Gortimer Gibbon's Life on Normal Street.
"After the success of our first pilots, we look forward to getting lots more fantastic feedback from kids and parents," said Roy Price, Director of Amazon Studios.
The chosen shows will air exclusively on Amazon Prime Instant Video, and join original Amazon kid's TV series Annebots, Creative Galaxy and Tumbleaf.
Amazon Studios' Greenlights 5 Kids' Show Pilots 2013-2014
Gortimer Gibbon's Life on Normal Street
Gortimer Gibbon's Life on Normal Street is a live-action adventure show created by David Anaxagoras, a first-time writer, discovered through Amazon Studios' open-door submission process. This pilot is a look at the lives of three quirky tweens who live in a surreal world of eccentric characters and strange happenings.
Grid Smasher
Grid Smasher offers viewers an innovative visual style with a mix of puppetry and CGI and was created by Emmy Award nominee Dan Clark (Team Smithereen, Yo Gabba Gabba!, Teenage Mutant Ninja Turtles). In Grid Smasher, Johnico and his team of rag-tag aliens compete to win the greatest game in the universe.
Hard-Boiled Eggheads
Hard-Boiled Eggheads, created by Emmy Award-winner Duane Capizzi (Transformers Prime, Jackie Chan Adventures, Men in Black: The Series, Darkwing Duck) is an animated action-comedy for children ages 6-11. The pilot features Miles and Quentin, classified special agents who set out to correct the mistakes of science—monsters made of toxic waste, mutants born of lab accidents and the occasional hostile alien.
The Jo B. & G. Raff Show
The Jo B. & G. Raff Show is an animated series created by multiple Emmy Award-winning writer and producer Josh Selig (Sesame Street, The Wonder Pets, Oobi). In this pilot, two best friends, Jo B. and G. Raff, are hosts of their very own TV show, "The Jo B. G. Raff Show" but every day, just when their show is about to start filming, Jo B. realizes that G. Raff can't be found anywhere. This pilot helps teach preschoolers the importance of compromise and how to meet in the middle to resolve disagreements.
Wishenpoof!
Written by Angela Santomero, creator of Blue's Clues, Creative Galaxy, and the Emmy-nominated literacy series, Super Why, Wishenpoof! is an animated series that helps teach the essentials of problem solving, empathy and making good choices. The pilot revolves around Bianca, who is just like any other little girl—well, almost—Bianca has "wish magic." Bianca's magical powers of wish magic let her make all kinds of wishes come true. This is Santomero's second Amazon Studios pilot. Santomero's first pilot, Creative Galaxy, is currently in production and scheduled to be available on Prime Instant Video and LOVEFiLM in early 2014.