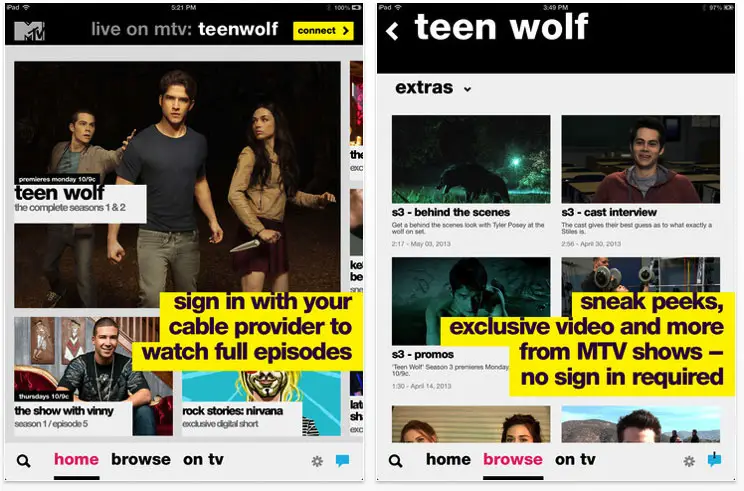 MTV released an update to their iOS app today that brings full recent episodes to Apple iPhone and iPad devices. To watch the episodes you'll need to sign-in with your service provider username and password. Supporting TV service providers include AT&T U-verse, Bright House Networks, Cablevision, DIRECTV, Hawaiian Telecom, RCN, Suddenlink, Time Warner Cable, and Verizon FiOS.
Unfortunately, Charter, Cox, DISH Network and Comcast customers are out of luck as the app does not support those providers yet. However, MTV has added more video that app users can view without signing in, including clips from shows like Catfish, Teen Mom 2, and MTV News.
MTV has also updated the Viewing Companion feature of the app which gives you a sort of second-screen experience with photos, polls, quizzes, Twitter feeds, and Facebook chat while you watch primetime premiere episodes.
The MTV app (Version 2.0.0) is available to download for free from iTunes.