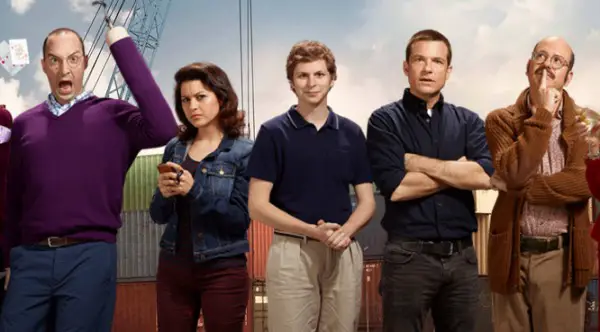 Last Sunday's debut of 15 new Arrested Development episodes was a huge deal for Netflix. The comedy series achieved cult classic status once it was axed from the Fox TV schedule after 2006 (its third season), and the fact that such a beloved show was returning – to a streaming content provider no less  — only made the situation more newsworthy.
But could AD's return have damaged Netflix overall? The company's shares fell more than 6% Tuesday, and many analysts are pointing to the underwhelming reaction from critics as the reason. "Chalk one up for the Internet: It has killed Arrested Development, " said The New York Times; "Plays a bit like a reunion special," chirped Variety. 
While Netflix never releases stats for specific shows, there are several signs that AD's return was a soaring success in terms of viewership. Internet networking company Procera Networks checked its data from a handful of unnamed service providers that use its equipment and found that on one DSL network, 36% of devices watching Netflix on Sunday watched at least part of one episode of Arrested Development. On another cable network, Netflix peak traffic was up 10% in volume on Sunday over the previous Sunday.
Meanwhile, Netflix CEO Reed Hastings tells Variety he was "thrilled with the response" to the show and he'd be happy to bring Arrested Development back for more seasons if the cast and crew are up for it.