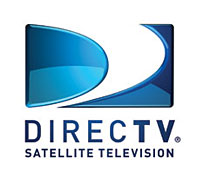 DIRECTV has announced an exclusive six-channel mosaic will be used for the 2013 Masters Tournament. The Tournament, with combined coverage from CBS Sports and ESPN, will broadcast from April 11-14. DIRECTV's 'Masters Mosaic' will combine six views of the Tournament: the main CBS Sports/ESPN feed; two "Featured Group" channels; "Amen Corner," complete coverage of the most famous stretch of Augusta National; holes 15 and 16; and "Masters in Depth." A interactive leader board will also display live tee times, scoring and leaders' locations on the course, and allow access to hole-by-hole stats for each player. The satellite company will also air 3D coverage of the Tournament on ESPN 3D (Channel 106).
"DIRECTV, the Masters Tournament, CBS Sports and ESPN are looking forward to providing the fans at home a close-up, in-depth view of golf's most celebrated tournament," said Alex Kaplan, vice president, Revenue and Product Marketing, DIRECTV.
DIRECTV's 2013 Masters Tournament coverage will also include the Masters Preview premiering on April 8 at 8:30 a.m. ET on Audience channel.
LIKE US on Facebook to get more DIRECTV news and information.