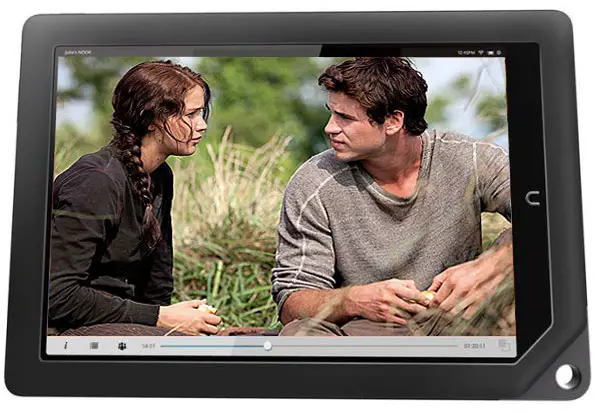 So much for reading on your Nook, Barnes & Noble has announced content deals with major studios including Lionsgate, MGM, and Paramount Pictures that will make it hard to get to the latest NY Times Best Seller. We're talking titles like The Hunger Games, Flight, Skyfall, Paranormal Activity 4, and films from the Twilight franchise. Additional video content will come from Relativity Media, National Geographic, Little Pim, and Film Buff. And, if you've got an UltraViolet account yet you'll be able to watch your UV-enabled titles on your Nook HD by linking to the NOOK Cloud.
The Nook HD 7″ tablet (1440×900) comes in 8GB and 16GB configurations in either Snow or Smoke finish. The Nook HD 9″ tablet (1920×1280) sells in either 16GB or 32GB configurations in dark grey finish only.
Prices range from $199 (7″ 16GB) to $299 (9″ 32GB).