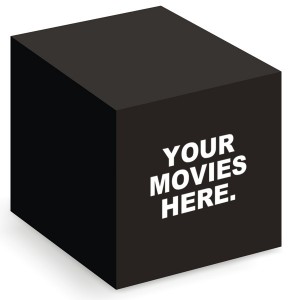 "Project Phenix." Does it spell the end of the line for Blu-ray? "Project Phenix" (yeah, we also noted the strangely absent "o"), is the working name for a collaborative project between Twentieth Century Fox, Warner Bros., SanDisk, and Western Digital which will attempt to revolutionize the way we watch and store high-definition movies. The new coalition, called the Secure Content Storage Association (SCSA), is working to make films available to their respective owners on any supporting device such as TVs, mobile phones, game consoles, PCs and tablets. The new licensing solution will also be supported by UltraViolet, and possibly other cloud services, allowing consumers to store their films in the cloud when not in use. The project is no doubt aimed to thwart movie piracy, with built-in SCSA-licensing no matter where the movies goes. The group claims a SCSA-optimized device will allow access to 1080p HD movies 10-times faster than internet, and will store content securely whether on a portable hard-drive, SD card, USB drive, or home PC. The New York Times also reports the group is working towards developing a "device" to store your movie collection. And, although not mentioned in the official press release, the "device" is expected to be released later this year. If the SCSA can ease the burden of downloading, storing, and moving large HD files, will Blu-ray Discs still be a practical and desirable product?
[showhide]
Twentieth Century Fox Home Entertainment, Warner Bros. Home Entertainment Group, SanDisk and Western Digital® to Advance Digital Ownership of High Definition Movies
"Project Phenix" (working title) will Enable Consumers to Buy, Store and Playback HD Versions of Movies and TV Shows at Home or On-the-Go, Easily and Seamlessly
BURBANK and LOS ANGELES, Calif., Feb. 28, 2012 /PRNewswire/ — Twentieth Century Fox Home Entertainment, Warner Bros. Home Entertainment Group, SanDisk (Nasdaq: SNDK), and Western Digital (NYSE: WDC) today revealed "Project Phenix" (working title), an initiative that will give consumers an easier and faster way to organize, store and move their high definition digital movies and TV shows – including new releases in up to full 1080p quality – across multiple devices. In addition to local storage, the content will also be backed up via the UltraViolet industry standard as well as other cloud-based services.
The project is being developed by the newly formed Secure Content Storage Association (SCSA). Established as an LLC, this coalition will create and license solutions that secure high definition and other premium copyright-protected content on local and portable hard drives, and flash memory products such as USB flash drives, SD™ cards and solid state disk drives (SSDs). Once content is downloaded to a hard drive or flash memory product, it could then be accessed, online or offline, on any SCSA-enabled device such as a connected TV, laptop, Blu-ray™ player, tablet, mobile phone or game console. The optimized content will be made easily available for purchase via digital download, digital files bundled with physical media, kiosks in retail stores, or other means of secure digital delivery.
"Developing solutions that will allow consumers to easily access and store true HD digital content is a critical component supporting digital media and entertainment consumption," said Darcy Antonellis, President, Warner Bros. Technical Operations. "Through the SCSA, we will accelerate the development of products that will make it easy for the consumer to download, store and playback their high definition digital movies and TV shows, in full 1080p, on any SCSA-optimized device at home and on the go."
"The vision for this new product is to store, play and back up in the cloud personal and professional content," said Mike Dunn, President, Twentieth Century Fox Home Entertainment. "The device renders content up to 10 times faster than over-the-top internet. We see Project Phenix as a key component of the emerging digital ecosystem."
The SCSA's solutions will be designed to work with the industry-backed UltraViolet (UV) ecosystem and aimed to complement other next-generation high definition content protection technologies already in the market such as Intel® Insider™. The SCSA expects to make its solutions widely available for license this year.
"The SCSA will provide consumers with a digital solution for movies and TV shows that is as simple to use as DVD and Blu-ray discs," said Bert Hesselink, CTO of Western Digital Branded Products. "The SCSA solution will allow the consumer to store high definition purchased content, including copies of certain DVD content, in a secure, consumer-owned digital home library on a hard drive, along with their personal photos, music, and videos. Digital library content can be easily viewed inside the home on a TV, PC or tablet, or when owners are on the move with a portable library copy, providing mobile viewing even when a reliable Internet connection is not available, such as a plane, car, train or remote location."
"Consumers around the world will finally be able to enjoy locally stored premium Hollywood content in up to 1080p quality anywhere they desire on a broad range of electronic devices," said Sumit Sadana, Senior Vice President and Chief Strategy Officer at SanDisk. "With the involvement of major Hollywood studios and leaders in the HDD and Flash memory industries, the SCSA alliance's openly licensable security standard holds the promise of fostering new device capabilities, new business models and ultimately improved value for consumers. SanDisk is very pleased to participate in this ground breaking alliance."
[/showhide]