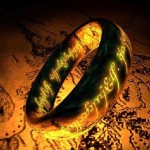 It'll be a long, long time before the first Peter Jackson 'Hobbit' film hits theaters – so long you can almost feel your life passing by while waiting. But according to E! Online production has started on the scheduled two-part epic which is set to release in late 2012 – approximately a year and half away.
Peter Jackson himself posted some production pics on his Facebook page, proof that the new film is not just medieval fantasy. Jackson will write and produce "The Hobbit: Part 1" as it is called, which has started filming at Stone Street Studios in Wellington, New Zealand.
Martin Freeman is set to play main character Bilbo Baggins. Returning cast members from the Lord of the Rings Trilogy include Cate Blanchett, Orlando Bloom, Elijah Wood, Andy Serkis and Ian McKellen.
New rumored cast members include Leonard Nimoy as Smaug (let's see if Shatner gets jealous), David Tennant as Thranduil, and Ian Holm as an old Bilbo Baggins.
The Hobbit has suffered from many delays stemming from lack of funding (MGM filed for bankruptcy), union troubles, and early director and writer changes. The Hobbit: Part 1, according to a press release from Warner Bros. in Oct. 2010, will supposedly be produced in 3D.