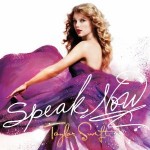 Comcast will premiere a 30-second preview of Taylor Swift's new "Speak Now" album tonight at Midnight – with a new song preview offered every week up until the album's release on Oct. 25. The songs, as well as videos and never-before-seen interviews will be available on Comcast's On Demand service as well as online at XfinityTV.com.
At 12:01 a.m. on (Monday, October 4), the title track of her new album will be available to preview. And, a two-minute interview with Swift will give you insight into her new album. The next four weeks will bring a total of four song previews to fans, including "Back to December" (October 11); "Mean" (October 18); and "Story of Us" (October 22).
Comcast will also offer fans with a comprehensive Taylor Swift music collection On Demand and online that includes Swift's most popular videos such as "You Belong With Me," "Love Story," "Tim McGraw" and "Teardrops on My Guitar." Customers can also view footage from the making of Fearless, along with additional behind-the-scenes content of the video shoot for "Fifteen;" and Taylor talking about her favorite parts of her sold-out Fearless Tour.
Taylor Swift's "Speak Now" album available for pre-order
for only $8.