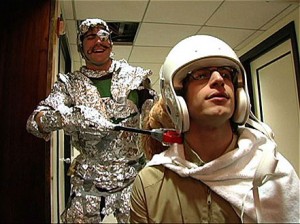 Following the news of Netflix launching in Canada, and CEO Reed Hastings' questionable comment that American's may not notice a cheaper subscription rate for Canadians, comes the news that Netflix and NBC Universal have expanded their agreement. This news comes via The Wall Street Journal who reports shows like "The Office," "Friday Night Lights" and will all be available to Netflix subscribers.
The new agreement will include long running "Saturday Night Live" episodes which includes access to new episodes a day after they air and hundreds of past shows from the "Saturday Night Live" archive.
Additional shows will include Syfy network's "Battlestar Galactica," "Destination Truth" and "Eureka." Other NBC shows soon available to Netflix subscribers include "30 Rock," "Law & Order: SVU," "Chuck," and "Parks and Recreation."
No word yet on much of the new NBC content will be available in high-definition.
For more on the Netflix launch in Canada read this article.