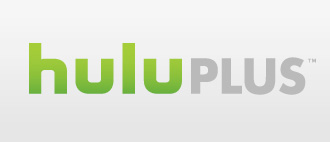 You've seen Hulu, but what is Hulu Plus? Hulu Plus is the first ad-supported subscription service to offer current seasons of programming from ABC, FOX and NBC all in high-def via the internet. The service costs $9.99 a month and includes content from over 100 providers. Vizio and Hulu have now partnered to add Hulu Plus to Vizio's Internet Apps which run on Vizio HDTVs and Blu-ray players.
"We're very excited about this partnership with Hulu Plus. It will provide VIZIO customers with the freedom to watch what they want, when they want, directly from the internet on their VIZIO Internet Apps HDTVs," stated Laynie Newsome, VIZIO Co-Founder and Chief Sales Officer.
Other applications found in Vizio's "VIA" service include Amazon Video On Demand, Flickr, Netflix, Rhapsody, Twitter, VUDU, NBA Game Time, and Yahoo! TV Widgets.