The search engine company forms alliances with DISH Network, Best Buy, Adobe, Logitech and Sony to improve television usability.
Is it easier to find TV content on the web? That's what Google is suggesting with their announcement of Google TV — their new open platform product that will integrate web usability with your television. If the big picture is that your PC will take the place of your remote control, then this is something to look forward to.
Dish Network will lead the paid television providers in integrating Google TV, after the two companies starting beta testing over a year ago. Dish customers will be able to search across their DVRs, TVs and more importantly the web to find the content they want quicker and more efficiently — at least that is what Google TV promises.
Google TV is based on the Android platform running on Google Chrome. When paired with the Intel Atom processor CE4100 for consumer electronics, Google says "the new platform will offer home theatre quality A/V performance."
Neflix, Amazon Video On Demand, and YouTube will also be accessible through Google TV, a platform that Google refers to as an "entertainment hub."
Google TV will also have the capability to run applications from the Android Market, and its open source platform will allow developers to create rich applications.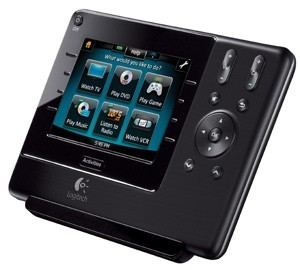 Sony and Logitech will be developing products based on the Intel Atom processor – and plan to make them available later this year. Sony says they will release "Sony Internet TV," the first television products to incorporate Google TV which will include both a television set and set-top box with built-in Blu-ray player.
Logitech's solution seems less inspiring. If their up-and-coming remote control solution is anything like surfing the web through a PS3 remote — a completely awkward and slow process — users will probably just opt for the easier method of scrolling through channel guide pages on their TV.
Google TV will also support Adobe's Flash technology (yay for Adobe). While Apple's iTouch, iPhone, and iPad devices (hey did you know you can pay cash now for an iPad?) do not support Flash — apparently it is the number one reason Apple's crash. Google TV will be able to handle all the various Flash-based sites that incorporate video, games and other rich content.
Later this year Google also plans to release an updated Android SDK, which will support applications built for Google TV.