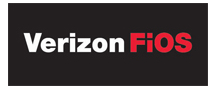 In Allentown, Pennsylvania, Verizon has launched its FiOS TV fiber-optic network providing 128 HD channels in the area as well as 2,400 high-definition VOD titles. Verizon is offering the combined television/voice/internet service at an introductory price of $79.99 for the first six months.
FiOS TV delivers over 600 digital channels, 18,000 VOD titles per month (70 percent of which are free), and up to 50 Mbps download speed.
FiOS will first be offered to 3,100 residencies in Allentown, and is currently available in close to 300 communities in southeastern, south-central and western Pennsylvania.